Soon to be more elegantly furnished. In the meantime, please enjoy this refreshingly unadorned storefront for my non-text works.

Books
I'm happy to have written a variety of books, with more to come. All of my books are currently available on Amazon, including my nonfiction work Writing With a Day Job (which you better believe comes from real-life practice) and my short story collection Hyperspace Radio. All of my books are also available from non-Amazon sources as well.



Products
Available and shipping through my Etsy store, Mind Fu.
Prints
http://www.redbubble.com/people/mindfu/collections/194410-photography
Calendars
http://www.redbubble.com/people/mindfu/collections/194575-calendars
Clothing
https://www.redbubble.com/people/mindfu/shop?artistUserName=mindfu&collections=194411&iaCode=all-departments&sortOrder=relevant
A magazine
Having seen some art that I and my friends made that we were very proud of, I decided to release them in my own 'zine! And here that is for you to enjoy as well. In print format and downloadable PDF.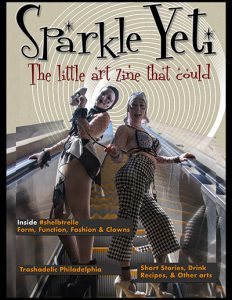 …And music!
I celebrated the 4th of July by taking a rare 12 hour block of free time to post years of my accumulated electronica albums to Bandcamp. I completed the covers with stylish fractal images what I also made myself. And I was still fully able to enjoy hot dogs and fireworks as our foreparents intended.
It's interesting to consider how this music fits in with the rest of my artistic output. It seems I enjoy creating music that feels like strange worlds, and then creating instrumental narratives that fit within them.
Check 'em out, and let me know what you think.
Refunds
I am happy to offer refunds on any physical media sold through this site. More informationhere: refund policy.
© James M. Beach, Esq. All rights reserved.